Lirik Lagu Aenergy - aespa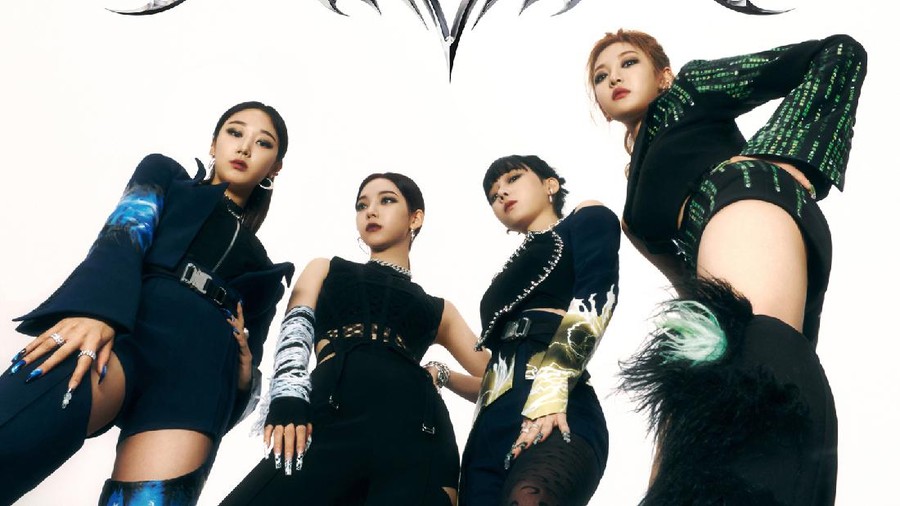 Jakarta, Insertlive
-
Bersamaan dengan rilis album Savage dari aespa, salah satu lagu yang juga menjadi sorotan adalah aenergy.
Menurut Winter saat konferensi pers beberapa waktu lalu, lagu ini bertujuan untuk mengekspresikan 'keterampilan tempur' mereka.
Simak liriknya berikut ini:
[Chorus: All]
Everyday we get better
To be good ænergy
Everyday getting harder
Be the one synergy
[Verse 1: Karina, Giselle, Ningning & Winter]
Meolli naraga tok sswa!
Maeseopji? ttakkeumhaji?
Queen bee, nan posikja
Bwabwa! I'll shock 'em, uh!
Gorgeous! Who you think about?
Too hot! Who you think about?
Fabulous! Who you think about?
Bulleo aespa!
[Chorus: All]
Everyday we get better
To be good ænergy
Everyday getting harder
Be the one synergy
[Verse 2: Karina, Ningning, Giselle, Winter]
Mikkireul mureobwa deopseok
Neon KOSMOzeni dwaеsseo
Naevis geunyеoga
Uril yeogi bonaejwosseo
Karina rocket puncher
Winteo armamenter
Jijel got Xenoglossy
Ningning E.d Hacker
[Pre-Chorus: Ningning & Winter]
Neon alge doelsurok
Deo ppajyeodeul geoya anyway
We gonna all make it happen
Villains all go down, naega
Geochilgo sanawojyeotdago haedo
My aereul jikilgeoya, yeah
[Chorus: All & Ningning]
Everyday we get better
To be good ænergy
Everyday (everyday, we get better) getting harder
(Better every night) Be the one synergy (Yeah, yeah, yeah)
[Verse 3: Winter, Giselle, Winter & Giselle, Ningning, *Karina* & **Ningning & Karina**]
Winteo! Your hands in the air!
Jijel! Your hands in the air!
My ædeul! Hands up in the air!
We are the aespa!
Karina! Your hands in the air!
*Ningning! Your hands in the air!*
**My ædeul! Hands up in the air!
We are the aespa!**
[Chorus: All]
Everyday we get better
To be good ænergy
Everyday getting harder
Be the one synergy
(nap/and)