Lirik Lagu Spin Back (Pull Up, Pew!) - Scootie Wop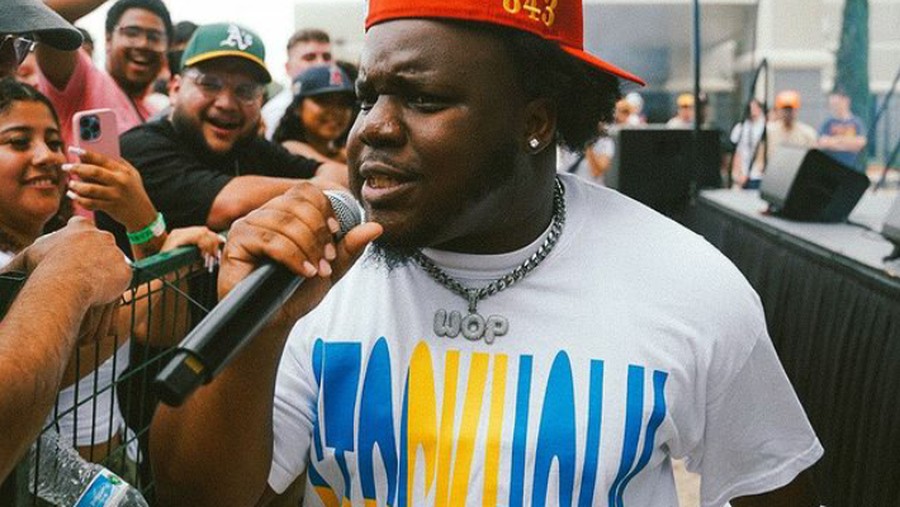 Jakarta, Insertlive
-
Lagu berjudul Spin Back yang dipopulerkan oleh Scootie Wop tengah viral di media sosial khususnya aplikasi TikTok.
Banyak warganet yang mengikuti dance challenge memakai lagu ini.
Berikut ini adalah lirik lagu Spin Back (Pull Up, Pew!) - Scootie Wop:
Okay, uh, ayy, ayy
Ayy, look (here we go!)
It go left, right (ayy!)
Ayy, left, right (here we go!)
Left, right (ayy!)
Ayy (here we go!)
Hol' up, I ain't with that (ooh)
Devil tried to get his lick back (wow)
Pull up, pew!
Spin back (pow)
Pull up, pew!
Spin back
Let's go!
Sweaty palms, two-steppin', 8th grade dance (two-step!)
"Turn that Rosco DASH off, I'm tryna hold hands" (ah?)
Goodwill, had the drip of an old man (Goodwill!)
Oversized Air Force 1s and the Soltan (30!)
I been stompin' with the big dogs, Gina (big dogs!)
Fast-forward, prom night, got the whip cleaned up (skrr, skrr!)
Perfect day, type of day that I dreamed of (perfect)
Devil tried to run a fade and got beamed up (bang! bang! bang!)
How my love go? (how?)
I been fiendin' for the Scripture
Where the plug go? (let me hit that)
Twizzy tapped me on the shoulder,
"Got yo' gun bro?" (ah?)
I'm in the presence of the Lord
What I need my gun for? (hallelujah)
Can you imagine singin' Bethel and them boys say, "Run it"?
"Put yo' hands to the air" and clip to yo' stomach? (pa!)
Bro took the mask off like, "Why you ain't runnin'?"
Took a deep breath, looked at him, and said, "He's comin'!" (yeah!)
Yeah, He comin' back soon
I got saved, 1 A.M., in the backroom (yes, Lord)
Cryin' hard, "Why did God save a bad dude?"
He said, "You don't hate me, son, you was in a bad mood" (true)
Can't convince me servin' God was a bad move (true)
I be havin' good days and some sad too (you get it?)
Wanna learn about God? Well, I'm glad to
Tell you 'bout good fruit, this ain't bad food
Hol' up, I ain't with that (ayy)
Devil tried to get his lick back (ayy)
Pull up, pow!
Spin back (pa)
Pull up, pew!
Spin back (woah)
Hol' up, I ain't with that (ayy)
Devil tried to get his lick back (yeah)
Pull up, bang!
Spin back (pow)
Pull up, pow!
Spin back (pow)
Hol' up, I ain't with that (ayy)
Devil tried to get his lick back (ayy)
Pull up, pow!
Spin back (pa)
Pull up, pew!
Spin back (woah)
Hol' up, I ain't with that (ayy)
Devil tried to get his lick back (yeah)
Pull up, bang!
Spin back (pow)
Pull up, pow!
Spin back (pow)
(naa/naa)