Lirik Lagu Dice - NMIXX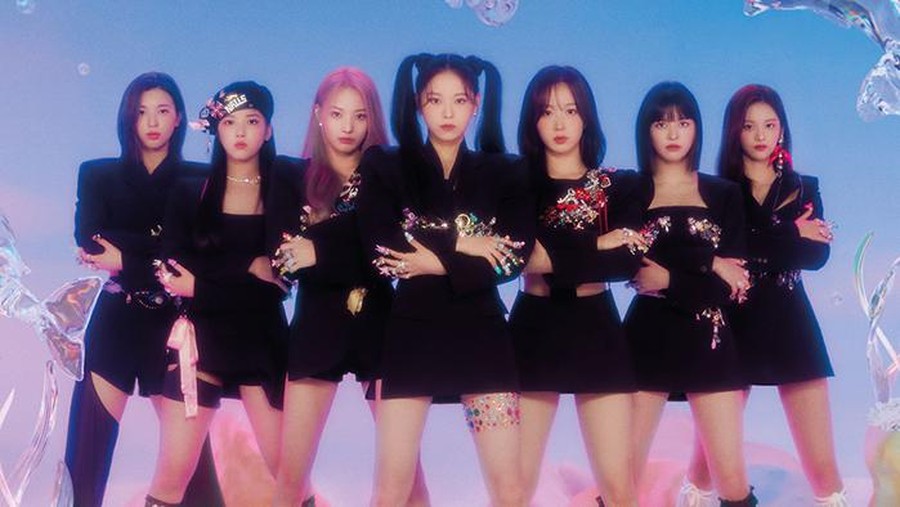 Jakarta, Insertlive
-
Girl group NMIXX belum lama ini comeback dengan lagu Dice.
Berikut lirik lagunya:
(Don't be afraid)
Ha-ha-ha
Ah-ha-ha-ha-ha
Beonjjeok tteun nuneul kkamppak
Meorin pingpingping dora
Sangsangdo mothan drama, cheot sceneeul jjigeobol time (Go, go)
Ije got sijakdoel challenge (Ha, ha, ha, ha, ha)
Ama swipjineun anketji (Woo)
Ginjanghae paengpaenghage, baby
Vamos, amigos
Yeah-eh-eh-eh (I wanna go)
Muhanhi pyeolchyeojin universe
Sa-a-a-ai (I wanna know)
Kkeullineun cardreul dwijibeo
Gomineun nope, eoseo pick it
Ilbuteo Nkkaji seontaekae bwa
O.O, gidaedwae na
N-now, open it up (What a surprise)
Jeo haneul wireul surfin'
I badatsogeul flyin'
Modeun geol pyeolchyeodo joa
Are you ready?
All in now, sijakae bwa
Gwagamhajiman taeyeonhage start it
Let, let, let's roll the dice, yeah
Pandoreul dwijibeo wanjeonhi
Deonjyeobwa, nice shot
Unmyeongeun i sonane, baby
Nunape yeollin sesangui yeah
Urireul gidaehae
So tell me what you want
Where you wanna go?
NMIXX, change up, let's go
Big wave, big wave, pihaji ma (Hey)
Break it up, break it up, matseo eoseo
Heeomchyeo deo nopeun pado wiro
Jom deo yuyeonhage troubledeureul dribblehae and pass it
Perfect tenboda nopeun number (Number)
Geu isangeul hyanghae jump up [-] (Yeah)
Hyeonsil gateun dreameun ijen ppajyeonawa
Kkaeeonado kkaeeona deo sumyeon wireul nara fly high
(Oh-oh-oh-oh-oh-oh-oh-oh, oh-oh)
Geu nugudo gaji aneun mijiui camino
So excitin', I'm so excited
I banjeonui banjeonui banjeoneul gidaehae, baby
Would you go with me? (Let's roll the dice)
Jeo gureum sogeul divin'
I pado wireul ridin'
Mari jom an doemyeon eottae?
No more waitin'
All in now, da georeobwa
Gominhal pillyodo eopseo, go get it
Put 'em up!
We go up!
We NMIXX!
Don't fall asleep no more
You should come on board
Seodulleo sigani eopseo, baby
Let, let, let's roll the dice, yeah
Hamkke mandeureoganeun score
Joasseo nice shot, yeah
Ttarajabeul su eomneun number
Sangsangeul ttwieoneomeul segye
Would you go with me?
Let's roll the dice
Ha-ha-ha-ha, ha-ha-ha.
(dia/dia)