Lirik Lagu Nerdy - PURPLE K!SS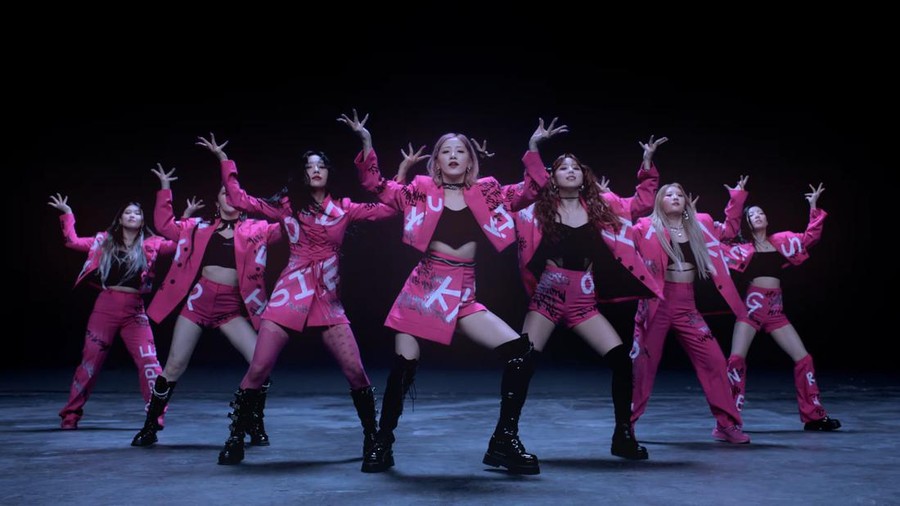 Jakarta, Insertlive
-
PURPLE K!SS merilis mini album ke-4 mereka yang bertajuk Geekyland. Nerdy menjadi salah satu lagu yang masuk ke dalam album tersebut.
Lagu itu mengisahkan tentang kepercayaan diri dari seorang kutu buku dan harus bisa menjalani hidup sesuai dengan yang diinginkannya. Berikut lirik lagunya.
Ayy, I
Yup, yup, yup, yup, yup, yup, yup
My shirt, big size, jom loosehan my hoodie
O-O-T-D, donggeurami my glasses?
Yes, I'm nerd, nan gojipseureon goejja
But we're gonna take it all
Ewa I sai eodijjeume isseo
Jjijilhaedo nunchi an bwa, so what?
What the hell? Like pillyo eomneun hashtag
I don't need your attention
Guess who?
Nuga sesangeul ssibeo
Eoribeorihaedo
Five, four, three, I want
Okay, I'm nerdy
But I'm not stupid, eojjeol
Na, na-ni-na-ni-na
I love myself
Yeah I'm so nerdy
Ttokgateun pretty (No)
Na, na-ni-na-na
Nal nollyeodaejiman
You make me cool
Da, da-da-da
Bully, bully, bye, bye
Cool
Da, da-da-da
Okay, I'm nerdy (Yeah)
No same, but trend (Same, trend)
Nodabira haedo dwae
Sisihae boyeodo nungil ganeun deok
Who are you?
I'm the queen of the nerds
Yubyeolla namanui world
Nareul mureumpyorago bulleo, uh
I'm a weirdo, deok who let the deok hu
Who cares what you think?
Joahaneun geonman kkochineun style
Honja norado joa
N-E-R-D
La-la-la-la-la
Okay, I'm nerdy
But I'm not stupid, eojjeol
Na, na-ni-na-ni-na
I love myself
Yeah I'm so nerdy
Ttokgateun pretty (No)
Na, na-ni-na-na
Nal nollyeodaejiman
You make me cool
Da, da-da-da
Bully, bully, kick and bass
Click click
All about me, all, all about me
Kick, kick
Dance with me
La-la-la-la-la
Okay, I'm nerdy
But I'm not stupid, eojjeol
Na, na-ni-na-ni-na
I love myself
Yeah I'm so nerdy
Ttokgateun pretty (No)
Na, na-ni-na-na
Nal nollyeodaejiman
You make me cool
Da, da-da-da
Bully, bully, bye, bye
Cool
Da, da-da-da
Okay, I'm nerdy
(agn/agn)