Lirik Lagu Fire in the Sky - Anderson Paak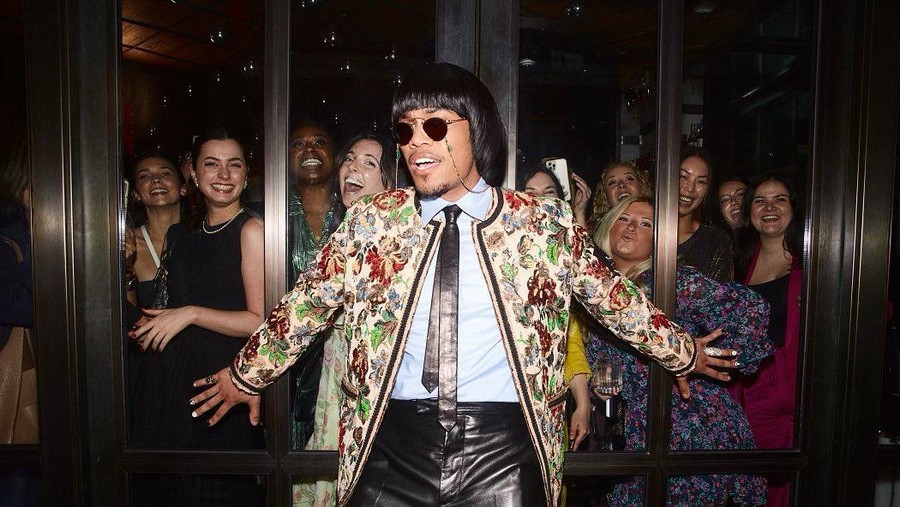 Jakarta, Insertlive
-
Anderson Paak sedang jadi pusat perhatian publik Indonesia karena penampilannya yang disebut mirip dengan Pak Tarno.
Di lain hal, Anderson Paak merupakan musisi berbakat yang saat ini sedang sibuk berkarier bersama Bruno Mars di Silk Sonic.
Anderson Paak sempat merilis lagu yang menjadi bagian dari OST film Marvel berjudul Shang-Chi and the Legend of the Ten Rings.
Lagu yang disumbangkan Anderson Paak itu berjudul Fire in the Sky. Berikut ini lirik lagunya.
Yeah, yeah, yeah
You was cruisin' with your top down, Fourth of July
I was movin' down the block, we got caught at the light
Out my window, I was shootin' my shot
Watchin' fireworks in the sky
In the summers we let the top down, soak up the light
All I wanted was just to lock down the love of my life
Nice and simple, like a midnight drive
Watchin' fireworks in the sky
I'm callin' it now
I'm callin' it now
I'm callin' it now
You'll find love with me somehow, yeah somehow
I'm callin' it now
We was movin' kinda fast but the feelin' was right
We should cruise up to Nevada, get married tonight
Life is simple, long as you in my life
Watchin' fireworks in the sky
In the summers we spent the nights makin' love in the park
We was buzzin' off cherry wine, lookin' up at the stars
I felt blissful how you felt in my arms
Woke up, you was singin' a song like
I'm callin' it now
I'm callin' it now
I'm callin' it now
You'll find love with me somehow, yeah somehow
I'm callin' it now
Ooh, ooh-ooh
Every line, every word, every noun and verb, can't define you
Ooh, ooh-ooh
You were shy but you told me to pull over and I'm right behind you
I'm callin' it now
I'm callin' it now
I'm callin' it now
You'll find love with me somehow, yeah somehow
I'm callin' it now (ah, ah, ah)
I'm callin' it now
I'm callin' it now
I'm callin' it now
You'll find love with me somehow, yeah somehow
I'm callin' it now (ah)
Fire in the sky (yeah)
Now I can see brighter days
Fire in the sky
Now I can see brighter days
(ikh/ikh)