Lirik Lagu Rise - Callum Scott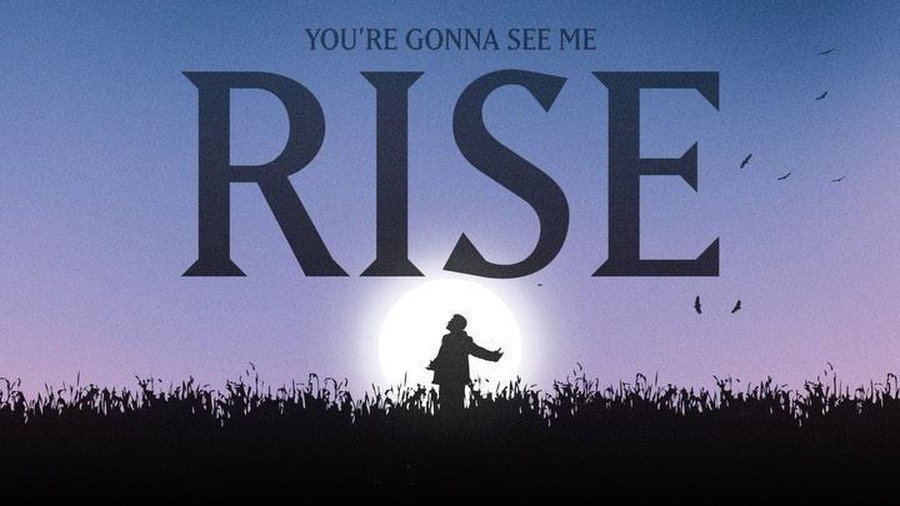 Jakarta, Insertlive
-
Callum Scott baru saja merilis single terbarunya yang berjudul Rise yang menawarkan kepastian yang dibutuhkan di masa-masa sulit.
Lagu tersebut dibuat sangat indah dengan instrumen drum dan piano yang mengalun menjadi harmoni yang indah.
Selain itu, suara Callum Scott di lagu ini yang penuh semangat, dengan sempurna menyampaikan pesan yang ingin disampaikan.
Simak liriknya berikut ini:
[Verse 1]
I've been staring at the coastline
Thinking of every choice I've made
To lead me here right now
Standing on solid ground
And I've been hiding in the shadows
Wondering if I'm on the right road
Some place I've never been
Is this how it all begins?
[Pre-Chorus]
Oh-oh
'Cause I've got my best suit on and I'm ready
I've got my sleeves rolled up and I'll be on my way
While my heart's thumping, boom-boom, boom-boom
[Chorus]
You're gonna see me rise
Oh, and rise, rise, rise, rise
[Verse 2]
For every valley, there's a mountain
For every answer, there's a new question
Is it worth all this?
I'm pushing myself to the edge
'Cause we're all looking for a reason
Find a shelter from the storm within
Just keep your eyes ahead
And dust yourself off again

[Pre-Chorus]
Oh-oh, oh
'Cause I've got my best suit on and I'm ready
I've got my sleeves rolled up and I'll be on my way
While my heart's thumping, boom-boom, boom-boom
[Chorus]
You're gonna see me rise
Oh, and rise, rise, rise, rise
[Pre-Chorus]
Oh, 'cause I've got my best suit on and I'm ready
I've got my sleeves rolled up and I'll be on my way
While my heart's thumping, boom-boom, boom-boom
[Bridge]
You're gonna see me rise
You're gonna see me rise
Not how you fall back down
But how you get back up
Before you hit the ground
[Chorus]
You're gonna see me rise
Oh, rise, rise, oh rise, yeah
[Outro]
You're gonna see me rise
See me rise
See me rise
You're gonna see me rise
You're gonna see me rise
See me rise (Mm-mm)
See me rise
You're gonna see me rise
(nap/fik)