Lirik Lagu Not The End - Highlight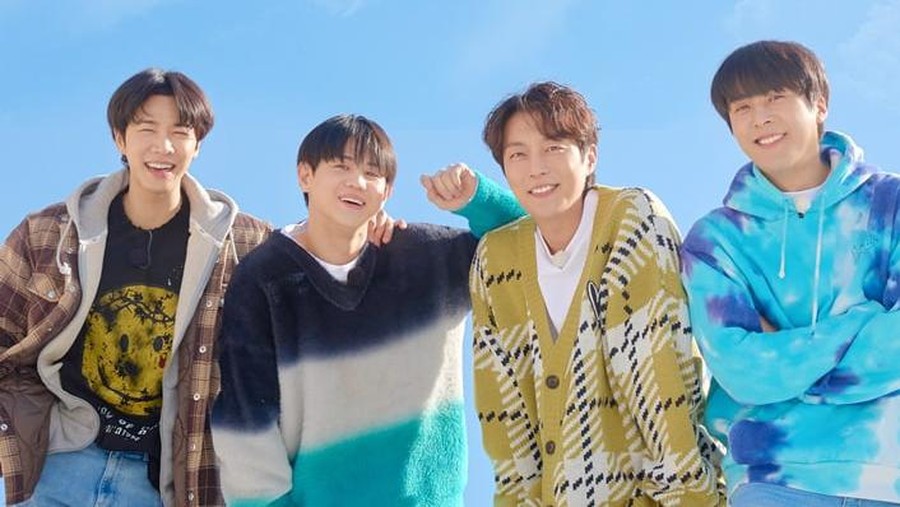 Lirik Lagu Not The End - Highlight (Foto: (dok. ist)
Jakarta, Insertlive
-
Boy group Highlight resmi melangsungkan comeback dengan album The Blowing dan lagu utama Not The End.
Comeback ini merupakan kemunculan perdana usai semua member menjalankan wajib militer.
Ini juga kali pertama Highlight tampil dengan formasi empat member usai Junhyung hengkang karena terseret skandal.
Berikut ini lirik lagu Not The End dari Highlight.
Huimangeul georeo
Moduga naldeoreo
Deo himdeul georago
Yaegihaesseo geuraeseo mwo
Nan neoreul mideo
Chuun gyeoul gamyeon
Bomi ol georago
Dangyeonhage minneun geotcheoreom
Uri hamkke haetdeon sungandeul
Itji mothal neoui moseup
I jarie namaisseo
Nege meomchwo beorin sigandeul
Eoreobuteun nal kkaewojwo

I'm still hеre, it'snottheend
Still hеre, it'snot the end
I'mstill here, it's not the end
Kkeuchi boiji anneun gidarim
Honjaga iksukaejin i jari
Where are you?
Neol bureugo isseo
Ojik neomalgon du nuneul garin
Eodumsoge gatyeobeorin maeumi
Where are you?
I'm still here, it's not the end
Bombaramcheoreom salmyeosi nareul
Ttatteuthage gamssawa
Kkok hamkkein geot gata
Nun gameumyeon neoui soni matdaeul geot gata
Nal bureuneun ne moksori
Ireoke seonmyeonghande
Nege meomchwo beorin sigandeul
Eoreobuteun nal kkaewojwo

I'm still here, it's not the end (Ooh)
Still here, it's not the end (Oh woah)
I'm still here, it's not the end
Kkeuchi boiji anneun gidarim
Honjaga iksukaejin i jari
Where are you?
Neol bureugo isseo
Ojik neomalgon du nuneul garin
Eodumsoge gatyeobeorin maeumi
Where are you?
I'm still here, it's not the end
Jigeum naege, oh
Eoneusae igose neon bureoonda
Jigeum nega bureoonda
Naegero ttaseuhan baram nal seuchil ttae
Nega georeoonda
Naegero tto bureoonda
I'm still here, it's not the end
Still here, it's not the end
I'm still here, it's not the end
(arm/fik)