Lirik Lagu Met Him Last Night - Demi Lovato feat Ariana Grande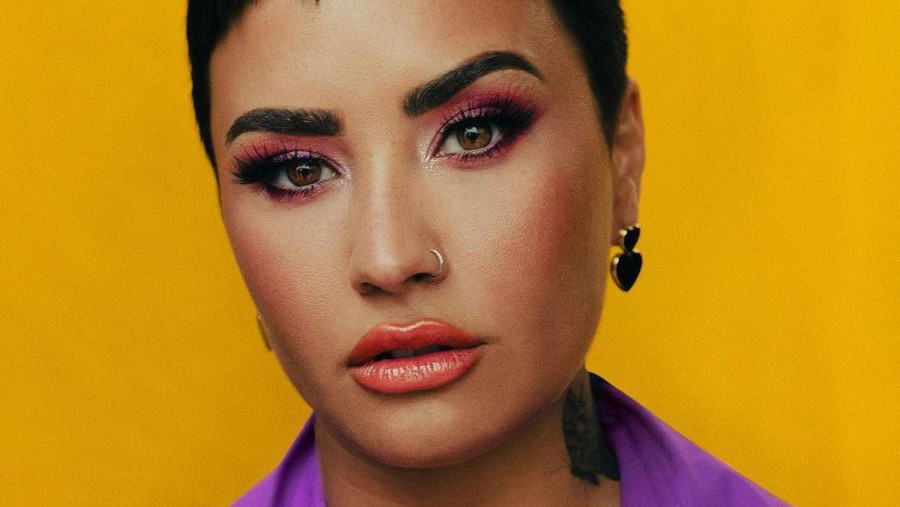 Jakarta, Insertlive
-
Demi Lovato kembali merilis single terbaru berjudul Met Him Last Night.
Lagu ini ada pada album ketujuhnya bertajuk Dancing With The Devil: The Art of Starting Over.
Met Him Last Night adalah lagu kolaborasi pertama Demi Lovato dengan Ariana Grande.
Penasaran dengan liriknya? Berikut Insertlive berikan spesial buat kamu.
[Verse 1: Demi Lovato]
Late at night, I'm sippin' as you pass me by
Red or white? You pour another, say, "It's fine"
[Pre-Chorus: Demi Lovato & Ariana Grande]
I don't believe in you (I, I don't believe that)
'Cause I know just how you do (I, I seen it right through)
[Chorus: Demi Lovato, Ariana Grande, Demi Lovato & Ariana Grande]
I've seen the devil, yeah, I met him last night
Had conversation, yeah, I think he's alright
Seemed kinda funny, yeah, he kinda my type (Yeah, he's kinda my type)
Yeah, yeah, yeah
I've seen the devil, yeah, I met him last night
One conversation, now he's spendin' the night
I think I Iove him, though I know it ain't right
[Verse 2: Ariana Grande]
You got mе fucked up, I won't let this happen again (Mm-mm, yеah)
This the last time, you won't take advantage of my innocence (Mm-mm, yeah)
[Pre-Chorus: Ariana Grande]
I don't believe in you (I, I don't believe that)
Disguised, but I see right through (I, I seen it right through)
[Chorus: Demi Lovato, Ariana Grande, Demi Lovato & Ariana Grande]
I've seen the devil, yeah, I met him last night
Had conversation, yeah, I think he's alright
Seemed kinda funny, yeah, he kinda my type
(Yeah, he's kinda my type)
Yeah, yeah, yeah
I've seen the devil, yeah, I met him last night
One conversation, now he's spendin' the night
I think I Iove him, though I know it ain't right
(No, no, it ain't right, yeah)
[Verse 3: Demi Lovato, Ariana Grande, Demi Lovato & Ariana Grande]
How can I ever believe him? (Yeah)
That one look could be so deceivin' (Yeah)
Boy, you were my only vice, I never feel this way
Won't be no hostage, I'm leavin' (Yeah)
Boy, you just gave me a reason
No one ever thought I'd be the one
No one ever thought I'd be the one to fall
Watch me bounce before I give you my all
So, I promise tonight is the last call
[Pre-Chorus: Ariana Grande]
I don't believe in you (I, I don't believe that)
Disguised, but I see right through (I, I seen it right through)
[Chorus: Demi Lovato, Ariana Grande, Demi Lovato & Ariana Grande]
I've seen the devil, yeah, I met him last night
Had conversation, yeah, I think he's alright
Seemed kinda funny, yeah, he kinda my type
Yeah, yeah, yeah
I've seen the devil, yeah, I met him last night
One conversation, now he's spendin' the night
I think I Iove him, though I know it ain't right
(Ain't right, ain't right, ain't right, no)
[Outro: Demi Lovato, Ariana Grande, Demi Lovato & Ariana Grande]
Mm-mm-mm (Oh, woah)
Mm-mm-mm
Mm-mm-mm
Oh, hey, hey
(nap/syf)