Lirik Lagu Misfit - NCT U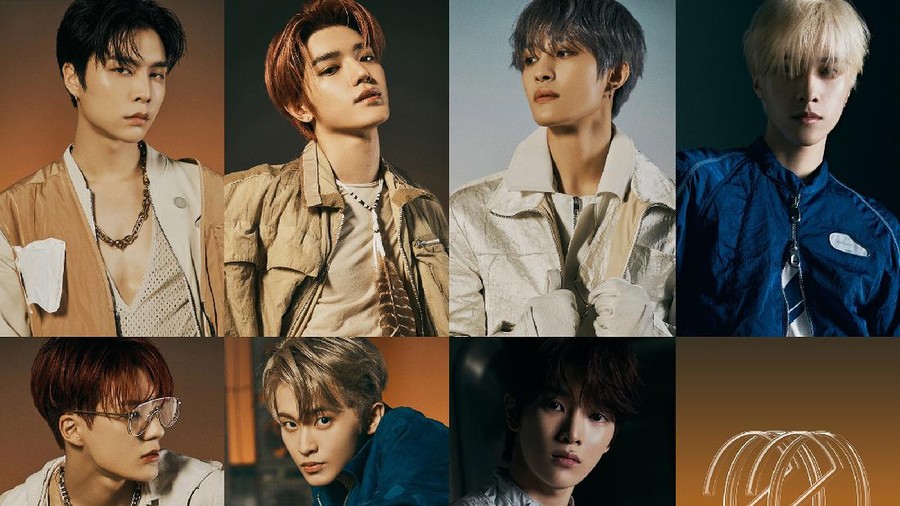 Jakarta, Insertlive
-
NCT baru saja merilis track video Misfit hari ini, Jumat (9/10) pukul 16.00 WIB.
Lagu ini dideskripsikan sebagai lagu pop yang mengingatkan para para pendengar dengan musik hip-hop di awal 90-an.
Lirik dari lagu ini mengekspresikan kepercayaan diri dalam komunitas sosial modern yang merintis era baru.
Sayangnya, hanya ada tujuh orang member yang berpartisipasi dalam lagu ini.
Mereka adalah Johnny, Taeyong, Mark, Hendery, Jeno, Yangyang, dan Sungchan.
Penasaran dengan lirik lagu dan musik videonya? Yuk, cek di bawah ini ya!
I'm a misfit majneun fit jachega eobsji
sum-i teogteog maghin os-eul ib-eun neukkim
jigyeobji gomin-eobs-i geunyang rap it
naleul kkeul-eonaelilyeohalsulog get lifted
dwaess-euyo naleul kkeul-eonaelineun geosdeul da dwaess-euyo
jigeum idaeloga deo best, never massed up
uisim-i eobsji geujeo bring it to the next
nalttwineun? bangbeob-eun molla geunyang gamyeon dwae
wae naega bal-eul majchwoya dwae eolim eobs-eum
da biseushan moseub deo geoseullineun pose, see?
Your false step kkaego nal-agal ttaeya
nuguneun naega michyeossdae nope
It doesn't matter what they say
eochapi naneun ma-eumdaelo haltende
nan eonjena twieo neon mos haji
ige silh-eumyeon you just gotta stay out of my way, okay?
Get out my way y'all, get out my way
amudo naleul magji moshae
ulil eogjilo ttoggat-eun teul-e kkiwo nohdaga
buswobeoliljido
Get out my way y'all, get out my way
jikil beob-i beob-i eobsne
jeogdanghilaneun beobdo nal meomchulan beobdo
ije saeloun ruleeul mandeul-eo right here
nugungaui gyuchig
mudji malgo ttaleulaneun deus-i
chaeulyeogo hane mogjul-eul
jisbalb-eulyeoneun kkum-eul
naega eolmana nop-i
jojun-eul hago issneunji moleuni
ttabunhan soli neul-eonwa
ppeonhan soli blow and block
naege dahgido jeon-e (yeogi moleugess-eum)
ib-i jjeog beol-eojine jigeum bun-wigileul bwa
hagin uli taedoneun modu all die
It's been a minute, I'm in it imi nan igineun gibun neukkim-eun chikin-i my role without a dismiss
This fit, never fit in nal mag-aseoneun geosdeul imi bal alaelo six feet
kkaebeolyeo system mid-eo neoui instinct
Don't stop with attitude like you were fifteen
Good boys hit the track siggeobhae
ulin daleuge boneun jung-ila ppittaghae uh
One, NCT, we mobbing
niga eodie issdeonji we coming
nun-i majuchimyeon mangseol-iji malgo jumping
Baby come and get it, on my team, let's run it
Gotta get up geol-eo we go better dance
gal gil-i meol-eo be back on the dance
ttogbalo geodgien jeonbu biseushan maeil
ulin daleuge boneun jung-ila ppittaghae
Get out my way y'all, get out my way
amudo naleul magji moshae
ulil eogjilo ttoggat-eun teul-e kkiwo nohdaga
buswobeoliljido
Get out my way y'all, get out my way
jikil beob-i beob-i eobsne
jeogdanghilaneun beobdo nal meomchulan beobdo
ije saeloun ruleeul mandeul-eo right here
La, la, la-la-la, la
La, la-la-la, la-la, la-la, la
La, la, la-la-la, la
La, la-la-la, la-la, la-la, la
La, la, la-la-la, la
La, la-la-la, la-la, la-la, la
La, la, la-la-la, la
La, la-la-la, la-la, la-la, la
(dis/fik)