Lirik Lagu At The Door - The Strokes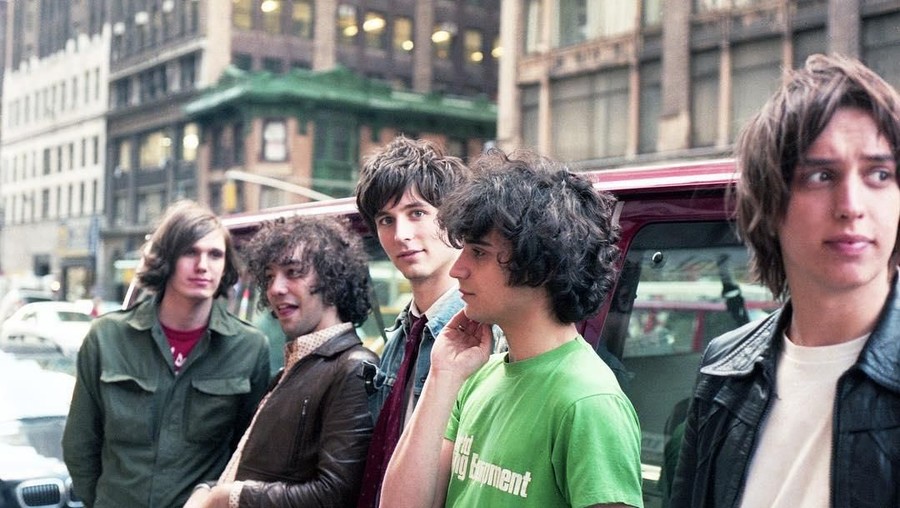 Jakarta, Insertlive
-
The Strokes
 akhirnya kembali dengan lagu teranyar berjudul
At The Door
. Lagu ini menjadi single pembuka dari album keenam The Strokes yang bertajuk 
The New Abnormal
.
Lagu ini memang dikemas ke dalam musik yang lebih elektronik dan sangat jauh dari kesan bass dan rhythm ciri khas The Strokes. Video klip musik ini juga dikemas ke dalam film kartun dengan cerita yang gelap.
Penasaran seperti apa lagunya? Berikut ini lirik lagu
At The Door
 yang dinyanyikan oleh
The Strokes
.
I can't escape itI'm never gonna make it out of this in timeI guess that's just fineI'm not there quite yetMy thoughts, such a messLike a little boyWhat you runnin' for?
Run at the doorAnyone home?Have I lost it all?Struck me like a chordI'm an ugly boyHoldin' on the nightLonely after lightYou begged me not to goSinkin' like a stoneUse me like an oarAnd get yourself to shoreBang at the doorAnyone home?It's just what they doRight in front of youLike a cannonballSlammin' through your wallIn their face, I sawWhat they're fightin' forI can't escape itI'm never gonna make it to the end, I guessStruck me like a chordI'm an ugly boyHoldin' on the nightLonely after lightBangin' on the doorI don't wanna knowSinkin' like a stoneSo use me like an oarOnto fight what I can't seeNot tryna buildNo dynastyI can't see beyond this wallBut we lost this gameSo many times beforeI been on a cold roadI'll be waiting, yeahI'll be waiting for the old timesWaiting for the time to passI been on a cold roadI'll be waiting, yeahI'll be waiting for the old timesWaiting for the time to pass


(ikh/fik)