Lirik Lagu Mind Is A Prison - Alec Benjamin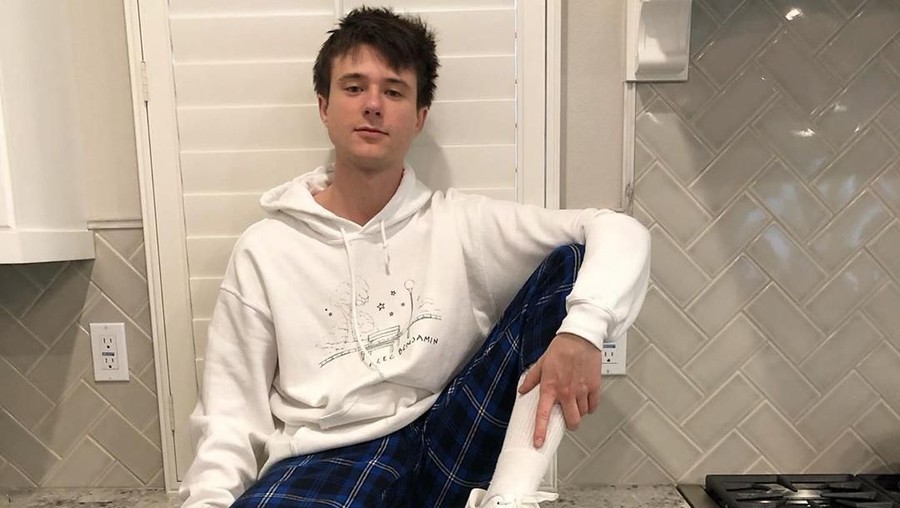 Jakarta, Insertlive
- Mixtape
Narrated For You
yang dirilis 
Alec Benjamin
menjadi salah satu bukti kekuatan Alec dalam menghadirkan lirik yang bercerita.
Setelah merilis lagu
Must Have Been The Wind
dan
Jesus In LA
, ia juga merilis lagu
Mind Is A Prison
pada 24 Desember 2019 silam.
Lagu ini menceritakan tentang pikiran Alec yang selalu terpenjara dan tak bebas untuk diungkapkannya.
Lirik lagu ini juga penuh dengan perasaan mendalam Alec dengan atmosfer sendu dan penuh perasaan.
Penasaran dengan lirik lagu dan musik videonya? Yuk, lihat di bawah ini ya!
I don't live in California, I'll inform you, that's not where I resideI'm just a tenant, paying rent inside this body and IGot two windows and those windows, well I'll call them my eyesI'm just going where the wind blows, I don't get to decideSometimes I think too much, yeah, I get so caught upI'm always stuck in my headI wish I could escape, I tried to yesterdayTook all the sheets off my bedThen I tied up my linen with five strips of ribbon I foundScaled the side of the buildingI ran to the hills 'til they found meAnd they put me back in my cellAll by myself, alone with my thoughts againI guess my mind is a prison and I'm never gonna get outSo they tranquilized me, analyzed me, threw me back in my cageThen they tied me to an IV, told me I was insaneI'm a prisoner, a visitor inside of my brainAnd no matter what I do, they try to keep me in chainsSometimes I think to much, yeah, I get so caught upI'm always stuck in my headI wish I could escape, I tried to yesterdayTook all the sheets off my bedThen I tied up my linen with five strips of ribbon I foundScaled the side of the buildingI ran to the hills 'til they found meAnd they put me back in my cellAll by myself, alone with my thoughts againI guess my mind is a prison and I'm never gonna get outSaid even if it's true, no matter what I doI'm never gonna escapeI won't give up on hope, secure another ropeAnd try for another daySaid even if it's true, no matter what I doI'm never gonna escapeI won't give up on hope, secure another ropeAnd try for another dayThen I tied up my linen with five strips of ribbon I foundScaled the side of the buildingI ran to the hills 'till they found meAnd they put me back in my cellAll by myself, alone with my thoughts againI guess my mind is a prison and I'm never gonna get out
(dis/dis)