Lirik Lagu Where Is The Love - Hanin Dhiya feat. NIve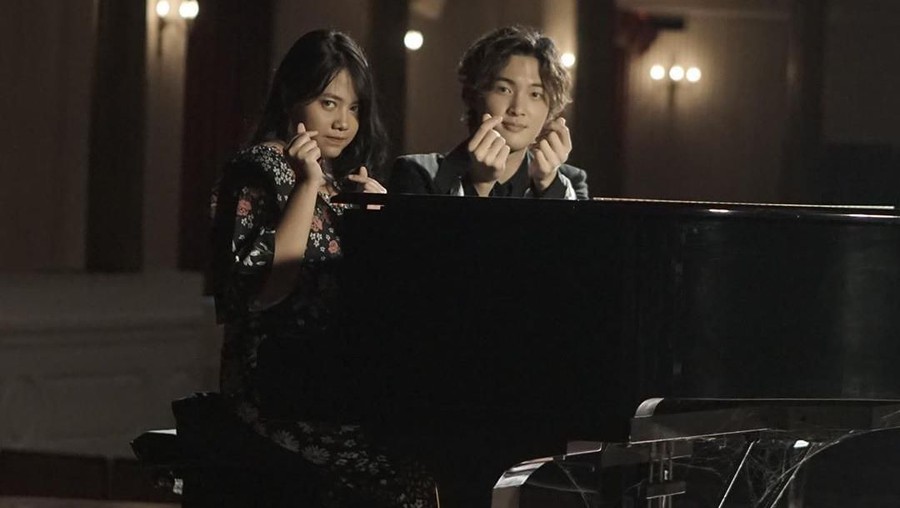 Jakarta, Insertlive
- Penyanyi muda,
Hanin Dhiya,
 kembali merilis lagu terbarunya yang berjudul
Where Is The Love
. Perempuan cantik itu mengajak NIve di proyek terbarunya ini.
NIve sendiri adalah seorang musisi sekaligus pencipta lagu yang juga pernah terjun langsung di penggarapan lagu Chen EXO, Sam Kim, Paul Kim, dan banyak lagi.
Seperti apa lagu 
Where Is The Love
yang dibawakan
Hanin Dhiya
 feat. NIve? Simak di bawah yuk!
You were the one who told me maybeMaybe our hearts, they've had enoughI was a soul who needed saying where is the loveEnough is enoughI pick up the phone i hear you callingThe weight of the world hangs off your wordsAnd why do we fight this feeling, darlingWhere is the loveEnough is enoughI know that your heart can fight your mindBaby i gotta know we still got timeYou were never one to leave me all aloneSo why you gotta treat me so cold?Without you losing my head My heart is about to explodeI know what we're feeling in the momentYou say that you don't know where we're goingWithout you losing my headCause love's just a moment we hadAfraid another love lost i knowAlone in the world you heart's gone so coldI know you won't end up with your heart brokeBaby my love is always enoughI know that your heart can fight your mindBaby i gotta know, we still got timeI remember summer nights were lonelyDon't wanna think about what we're might beWhy can't you just be my one and onlyTell me what you wantThere's no one elseI'm saying all of my loveSo don't say goodbyeYou were the one tho told me maybeMaybe our hearts they've had enoughI was a fool who needed sayingWhere is the loveWhere is the love


(agn/fik)