Lirik Lagu All The Good Girls Go To Hell - Billie Eilish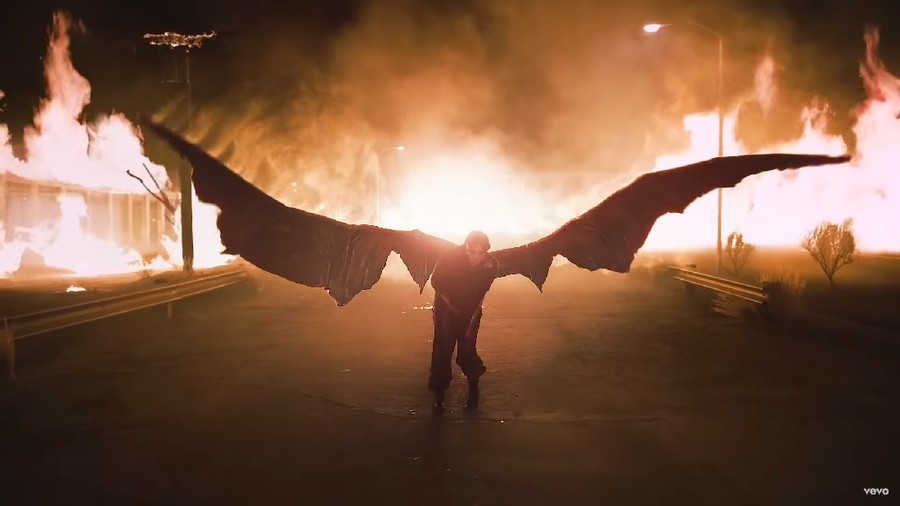 Jakarta, Insertlive
- Musisi cantik asal Amerika Serikat ini, baru saja merilis video klip untuk lagunya yang berjudul All The Good Girls Go To Hell. Lagu ini bercerita tentang seorang wanita yang ditusuk oleh belasan jarum suntik lalu mengeluarkan sebuah sayap besar dari punggungnya. Video klip lagu ini sudah ditonton lebih dari 31 juta orang di YouTube.
Bagi
Insertizen
yang penasaran dengan liriknya, berikut
Insertlive
 berikan spesial buat kamu!
[Intro]My Lucifer is lonely[Verse 1]Standing there, killing timeCan't commit to anything but a crimePeter's on vacation, an open invitationAnimals, evidencePearly Gates look more like a picket fenceOnce you get inside 'emGot friends but can't invite them[Pre-Chorus]Hills burn in CaliforniaMy turn to ignore yaDon't say I didn't warn ya[Chorus]All the good girls go to Hell'Cause even God herself has enemiesAnd once the water starts to riseAnd Heaven's out of sightShe'll want the Devil on her team[Post-Chorus]My Lucifer is lonely[Verse 2]Look at you needing meYou know I'm not your friend without some greeneryWalk in wearin' fettersPeter should know betterYour cover up is caving inMan is such a fool, why are we saving him?Poisoning themselves nowBegging for our help, wow[Pre-Chorus]Hills burn in CaliforniaMy turn to ignore yaDon't say I didn't warn ya[Chorus]All the good girls go to Hell'Cause even God herself has enemiesAnd once the water starts to riseAnd Heaven's out of sightShe'll want the Devil on her team[Post-Chorus]My Lucifer is lonelyThere's nothing left to save nowMy god is gonna owe meThere's nothing left to save now[Outro]Haha!I cannot do this snowflake


(nap/nap)